MASWU COVID-19 Response
COVID-19 Response: McPherson Area Solid Waste Utility is following KDHE policy and best practice recommendations from industry experts regarding the COVID-19 outbreak. The health, safety, and well-being of our employees, customers, vendors, and visitors are of utmost importance.
At this time, we are have made a few changes to our drop off procedures, but are otherwise under a normal schedule. Details are below. However, we would like to suggest that if you are in need of service, need to pay your bill or have general questions that you call our staff. We are able to take payments over the phone, via ACH payments or by mail. These adjustments are to protect those we employ and serve. We also encourage you to limit your time at our sites, follow directions of the staff and keep social distancing protocols until further notice. Also, as you have probably heard, please stay home if you have a fever, cough or have been in contact with someone who has tested positive for COVID-19.
Any updates regarding changes to our services and operations will be shared on this website. We ask for your cooperation during this time of emergency and thank everyone for their commitment to keeping our community safe. Let's take this opportunity to extend additional grace, kindness, and care for our friends, family, coworkers, and neighbors. Please stay safe and healthy.
TRASH, RECYCLING, AND YARDWASTE PICKUPS:
MASWU's pickup services have not changed. Pickup services are proceeding as usual.
HOURS:
MASWU is still open regular hours with social distancing (see below). The transfer station on 17th is open M-F from 8-5 and Sat. from 8-4. The landfill on Pueblo is open M-F from 8-4.
Please do not come to the Transfer Station between 10am-Noon unless you are in a high risk category for COVID-19. The hours of 10am-Noon are designated for the elderly and vulnerable.
SOCIAL DISTANCING:
For the protection of our employees, we do not help customers unload their waste. Please maintain a 6 foot distance from all people on our premises.
YARD ROUTE SERVICES
Yard waste services for the green carts in the City of McPherson began for everyone on Wednesday March 4.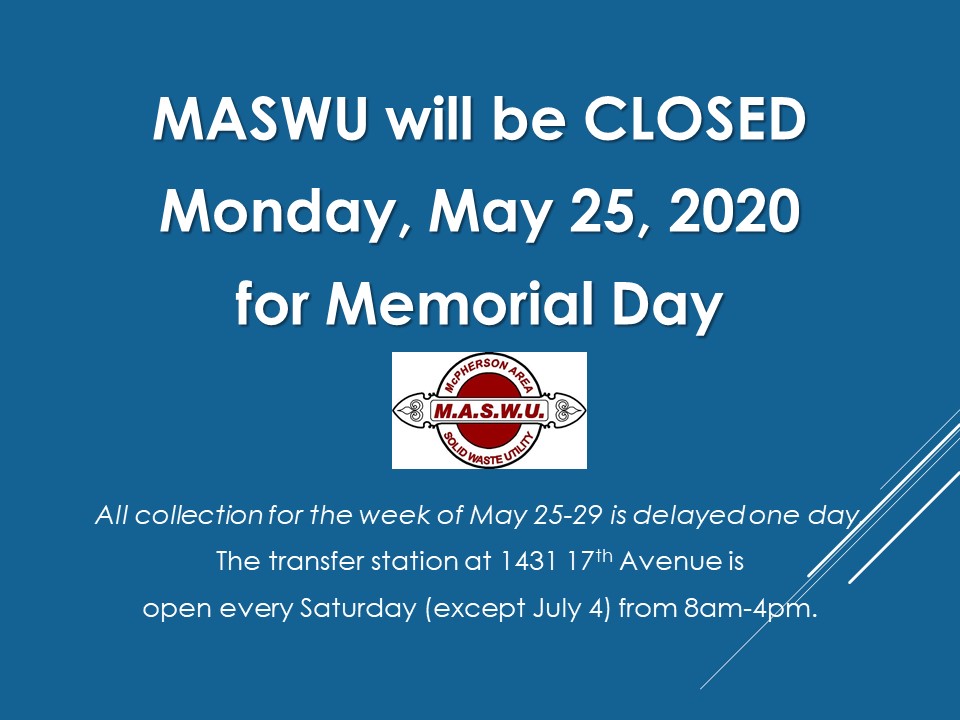 LANDSCAPING MATERIAL
Product Availability
We have plenty of pallet

chips,

screened compost & unscreened compost

We are out of chipped brush
Landscaping Material Pricing (a scoop is equivalent to a scoop with our high loader)
Pallet Chips- $15.50 per scoop
Compost- $15.00 per scoop
Chipped Brush- $5.00 per scoop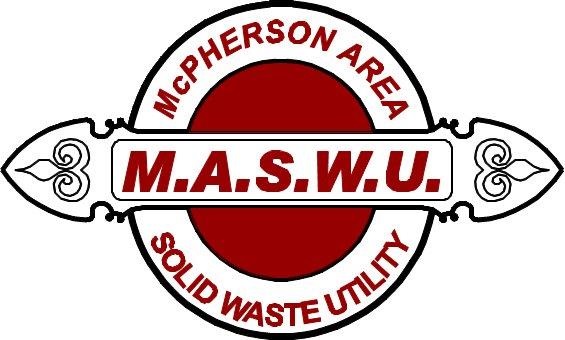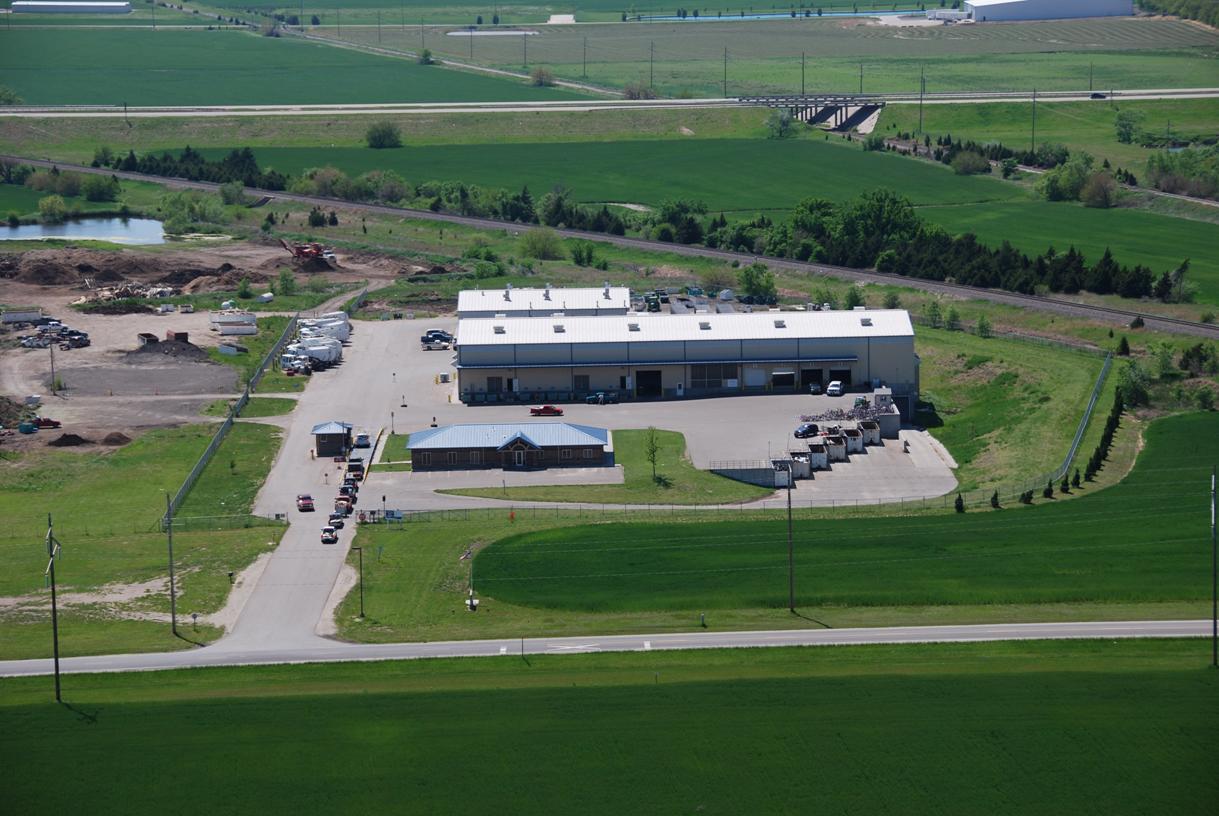 RESIDENTIAL SCHEDULES
Trash and Recycling
For the Residential Rural Service Schedule, please call 620-241-6559